l  
  l 

  l 

  l 

  l 

  l
FAQ
  l
GasBuddy.com
Uconnect Access

Uconnect® Access customers that act now can get connected to special pricing. Customers with a properly equipped vehicle (Uconnect 8.4AN or 8.4A required) can sign up for the Uconnect Access Advantage Package for $14.99** per month from now until September 30, 2014. They will receive the lowered price for a 12-month period.
**Taxes and Surcharges not included.


Preferred Chrysler Dodge Jeep RAM of Grand Haven to be recognized at the 28th Annual Business Recognition Awards Luncheon for their contribution to the Grand Haven community through job growth and/or investment in their facility.
The Business Recognition Luncheon salutes five area businesses, each selected by their respective municipality, for their growth, creation or retention of jobs, increased productivity, and investment in the community. The luncheon is a cooperative effort of The Chamber, the City of Ferrysburg, the City of Grand Haven, Grand Haven Charter Township, Spring Lake Township and the Village of Spring Lake. Held the third Wednesday in June.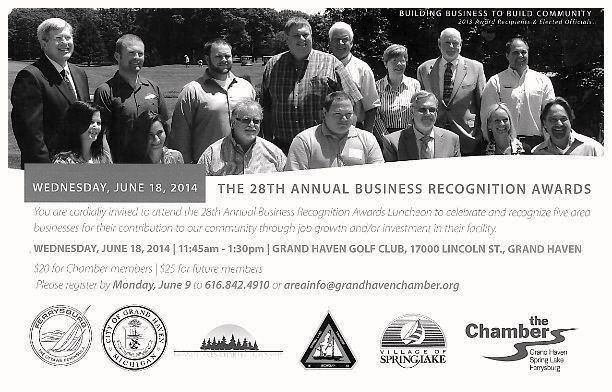 _____________________________________________________________________________________________________________________
Pursuing a Dream, in conjunction with Grand Haven Area Public Schools, is pleased to announce their "Get Hooked" event dates for 2014. Over two days: May 15 and May 16, it is anticipated that around 250 special needs children will go fishing in the channel at Grand Haven State Park. Last year 269 special needs children from the west michigan area were able to "wet a line" thanks to Pursuing a Dream and several local sponsors. This year Preferred Chrysler Dodge Jeep Ram of Grand Haven will sponsor the shirts given out to the children. In the seven years this event has been sponsored, over 1,750 kids have been touched in one way or another.
Pursuing a Dream is a non-profit 501C-3 organization founded in 2002 to enable the individuals with special needs to enjoy the outdoors. By providing guided, safe, hands-on recreational experiences, able bodied mentors are teamed up with the participants and together they accomplish what was never thought possible. More on Facebook.
_____________________________________________________________________________________________________________________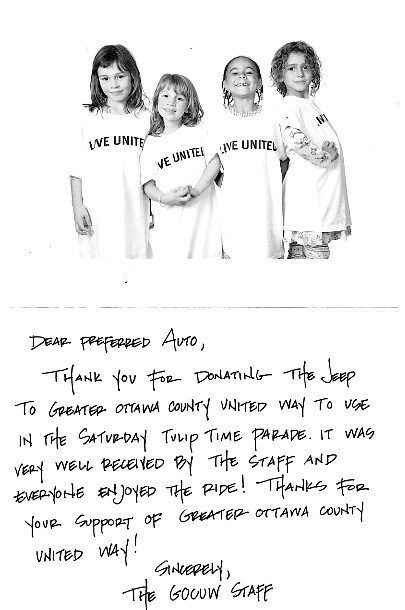 _____________________________________________________________________________________________________________________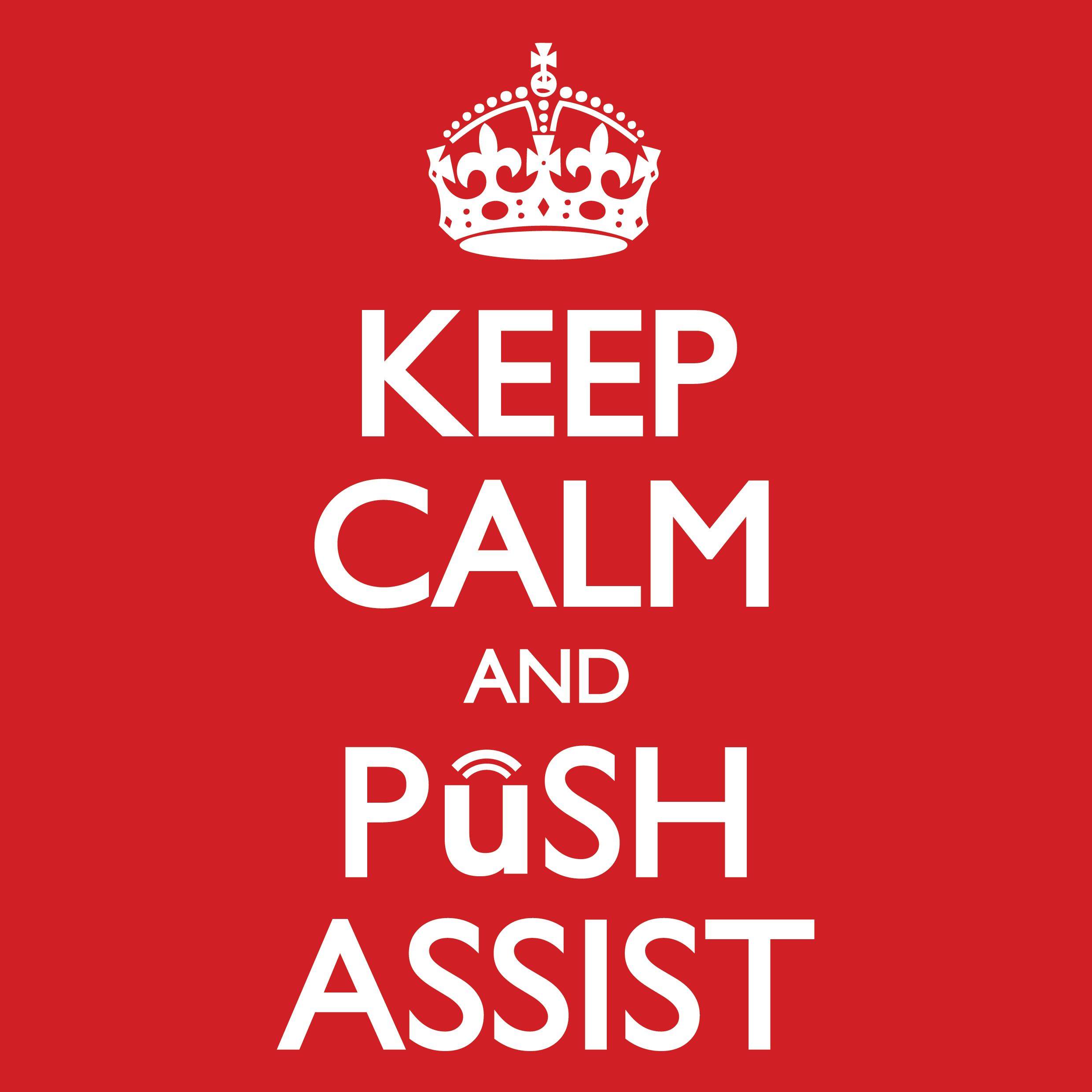 Uconnect Access is now available for a special rate of $14.99 a month for 12 months.
_____________________________________________________________________________________________________________________

Why are spare tires no longer standard equipment on Chrysler 2014 or newer vehicles? Chrysler Group vehicles that do not come with a spare tire will come equipped with a user friendly tire inflator kit. These vehicles include the 2014 minivans (built after August 19th, 2013), the all new Jeep Cherokee (FWD) and many upcoming models. Compact spare tires are still available on these vehicles through both factory and dealer installed options.
Q&A
Q: Why is Chrysler Group making this change?
A: The change is consistent with industry trends. More than 20% of new passenger vehicles are sold with an Inflator Kit instead of a spare. It is safer, faster and easier for the customer to use an Inflator Kit than putting on a compact spare tire.

Q: What if I want a spare tire?
A: Chrysler Group is making spare tires available as optional equipment through both factory and dealer-installed options.

Q: How much does it cost?
A: $295

Q: Are repaired tires as safe as spare tires?
A: The Tire Inflator Kit comes with a sealer to plug leaks. Repairing a tire with a Tire Inflator Kit is easier and quicker than mounting a spare. This reduces the amount of time a customer may be stranded. (Re-inflated tires should always be inspected at a dealer or a repair facility as soon as possible after the car gets back on the road).

Q: What if I get a severe blowout and my tire is destroyed?
A: Customers who find themselves in this situation can take advantage of Chrysler Group's Best-in-Class Roadside Assistance Warranty - 5-years or 100,000-miles. The plan is complimentary.

Q: Your competitors offer spares. What do you say to that?
A: Our Roadside Assistance Warranty is second to none. Honda doesn't offer one to its Odyssey customers and Toyota Sienna customers are limited to two years and 25,000 miles.

Q: Is the Tire Inflator Kit difficult to use?
A: Using a Tire Inflator Kit is easier and quicker than mounting a spare tire; the process takes just minutes.

Q: Will I be able to plug a leak in my tire with the Tire Inflator Kit?
A: If the tire has been punctured by a screw, nail or other object, the inflator can inject a sealant capable of plugging holes of up to one-quarter-inch in diameter in the tread area.

Q: What if the damage to my tire is too severe for the inflator to be of help?
A: In cases of severe damage, customers can take advantage of the Chrysler Group's Best-in-Class Roadside Assistance Warranty - 5 years or 100,000 miles; the plan is complimentary.

Q: Is this industry direction safe?
A: Chrysler will never compromise on the safety of our customers.  Tires inflated to recommended pressures will perform equal to or better than compact spare tires, with the advantage of higher speed ratings of up to 55 mph.

Q: Is the Tire Inflator Kit only to be used during emergency situations?
A: The Inflator Kit enables additional usage for inflating tires whenever the low tire pressure warning light is illuminated, as well as bicycle tires and sports equipment (i.e. balls, rafts).
Description

Mopar offers complete compact Spare Tire Kits for owners of vehicles with production tire inflator kit. Kit includes tire, wheel, jack and all hardware required for complete installation. 
Additional Details: Replacement Sealant for Tire Inflator

Phone

(888) 712-0782

Brand

Chrysler OEM

Part #

82212850

Warranty

Note

When inquiring at Dealership, make sure the Service Department is checking for availability through the Mopar Shop.
_____________________________________________________________________________________________________________________
The Hottest Car Brands? You Might Be Surprised
It's been a good year for most automakers, with sales up about 8% so far and most car companies reporting handsome profits. Ford (F) recently announced third-quarter earnings that exceeded estimates, while raising its outlook for full-year results. General Motors (GM), Chrysler and many foreign automakers are bullish, too.
A booming market for cars isn't necessarily great news for consumers, however, since rising demand tends to push prices up. Car buyers, on average, have paid $31,623 for a vehicle so far this year, according to car-research site KBB.com. That's a 1.1% rise from last year. But the prices of many models have increased by more, with about a dozen nameplates rising by more than inflation, which is around 2%.
Brands that are able to raise prices more than average are usually doing well, since buyers will only pay asking price - or more, in some cases - for the hottest, trendiest cars. Brands with the weakest models, by contrast, usually have to discount the most. For buyers, however, targeting a hot brand often means writing a bigger check every month, while purchasing a sales laggard can generate big savings.
Dodge, $27,399, down $1,154 (4%). This overlooked division of Chrysler will soon get a new Avenger sedan and Durango SUV to accompany the retooled Dart compact that came out last year. Which means some terrific deals are available at the Dodge dealership
Jeep, $32,755, up $1,545 (5%). The revival of this storied brand - which is owned by Chrysler and suffered neglect as the automaker sank toward its 2009 bankruptcy filing - is about halfway complete, thanks to an impressive redesign of the Grand Cherokee, which hit showrooms last year and has continued to be a strong seller in 2014. Next, Jeep needs the forthcoming Cherokee (a separate model, without the Grand) to be a hit.
RAM, $39,844, up $1,833 (4.8%). There's just one product in this Chrysler division, the RAM truck, which earned Motor Trends Truck of the Year for 2013 and 2014. First time ever back to back award winner. That always helps sales, but so did Chrysler's timing, the new RAM debuted just as the housing market was picking up and contractors had money to spend on new vehicles. 
________________________________________________________________________________________________________________

Ever wonder why it is such a big deal to have a Certified Pre-Owned vehicle?
Arriving in style isn't just an option. It's a necessity. And substance? We've got plenty. Every Chrysler, Jeep, Dodge, and Ram Certified Pre-Owned Vehicle (CPOV) has to pass our stringent certification process guaranteeing that only the finest vehicles get certified. More about Certified Pre-Owned.
_____________________________________________________________________________________________________________________
Be Sure to Follow us on Twitter: