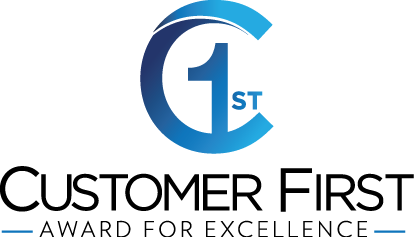 Preferred CDJR in Grand Haven, MI earns FCA Customer First Award
Preferred Chrysler Dodge Jeep Ram is proud to announce their Customer First Award for Excellence from FCA in 2019. We are among a group of elite dealerships that have proven to provide the best sales and service experience.

We want to extend a special thanks to our amazing family of customers who depend on us for a great car shopping experience.

We also want to thank our dealership staff members for working hard to provide the high levels of customer service required to earn this award. We look forward to living up to the standard of excellence that the FCA Customer First Award embodies for many years to come.
Preferred Chrysler Dodge Jeep Ram has always been committed to delivering the highest level of customer service to Grand Haven area customers. Therefore, we are proud to accept the prestigious FCA Customer First Award for 2019. This is an honor designated only for dealerships exemplifying extraordinary care and dedication to customers.
J.D. Power - in an industry first - provided "in-dealership" validations as part of the overall program certification process. J.D. Power is a global leader in consumer insights, data analytics and advisory services.
The goal of the program is to improve customer satisfaction across the automaker's network of U.S. dealerships. All 2,600 Chrysler, Jeep, Dodge, Ram and FIAT dealerships are eligible to pursue and earn this prestigious award on an annual basis. Dealerships must achieve stringent goals in five core "pillars" to earn the coveted designation:
• Customer Treatment Certification - Dealership has achieved the highest levels of customer-oriented sales and service targets
• Employee Engagement Certification - An annual employee survey is completed to promote the voice of employees and a customer-driven culture
• Process Certification - Dealership successfully demonstrates processes that support excellence in customer handling
• Training Certification - Employees attained the highest level of required FCA-certified training
• Facility Certification - Dealership provides a clean, comfortable environment for customer
"Customers today have higher expectations of the shopping and ownership experience, and our Customer First Award for Excellence dealers are exceeding those expectations," Reid Bigland, Head of U.S. Sales said. "We look forward to adding more dealers to the growing ranks of award winners."