We work with all Insurance Agencies,

below is a sample of some of our Direct Insurance Partners.

---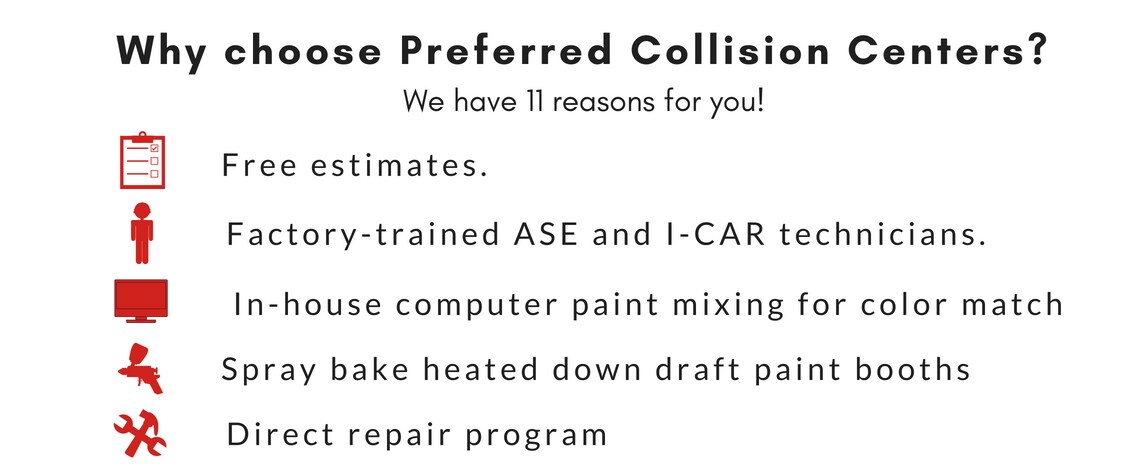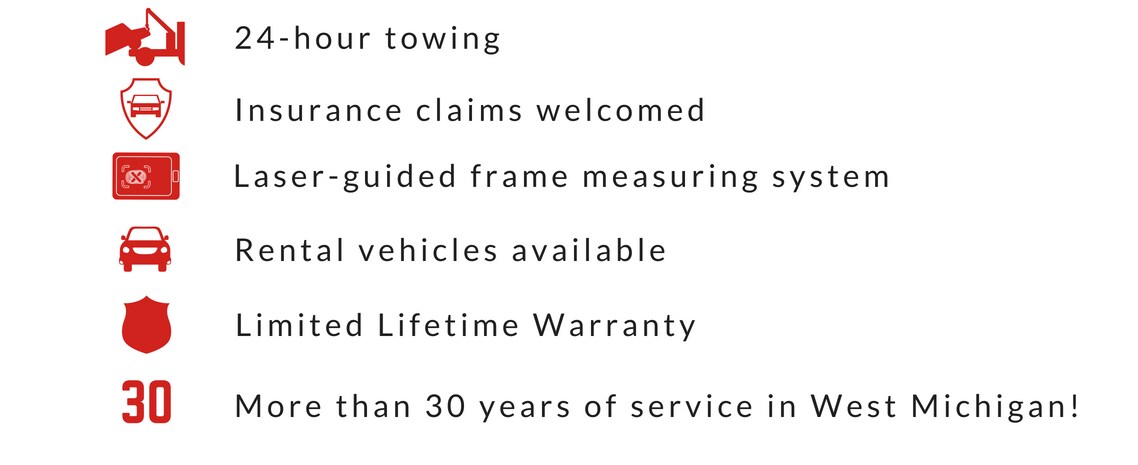 ---
When you have an accident, one of the many challenges can be coordinating your vehicle repair between your insurance company and the body shop.  You can relax - at Preferred Auto Body Shop in Grand Haven, we take care of that for you.  Our team maintains great relationships with many insurance providers so chances are we already have a relationship with your insurance company. The biggest beneficiary of that relationship is you. You will save valuable time during the entire vehicle repair process. Working with Preferred Auto Body Shop allows you the peace of mind in knowing your car will be repaired right, and with the highest attention to your needs.
It's just one of the many ways we help minimize the disruption to your life and get you back on the West Michigan roads.

Below is the list of the insurance companies we do the most work with.

Don't threat if you do not see the name of your insurance provider below.

You have the right to choose us and we will handle the "auto insurance" part of the hassle for you.
---
"Our Body Shop is staffed with the most qualified technicians ready to answer your questions and address your body shop needs. Use our online form to schedule an appointment or contact our body shop if you have any additional questions."
- Mark Hronek, Body Shop Manager

Accidents in Grand Haven are Unavoidable, so Turn to Preferred Chrysler Dodge Jeep Ram of Grand Haven for Quality Auto Body Repair Proudly Serving Drivers from Holland, Grandville and Zeeland
Whether it was a rock, a pothole, a less than careful motorist, or a parallel parking job gone wrong, we'll restore your ride's luster. And when our team is finished, other drivers just might think you're behind the wheel of a new Chrysler, Dodge, Jeep or RAM.
If the damage happens to go a bit beyond the surface, we can still swoop in and save the day. With the help of our auto parts department and our car service staff we can get you up and running. More often than not, it will all be in a day's work. Feel free to fill out the appointment form or just give us a ring and we can take it from there.
Did you know that by Law you have the right o select the auto body shop of your choice? Look for Body Shop Near Me.

and don't be intimidated and allow and insurance company to "steer" you into one of their Direct Repair Shops.

Why choose Preferred Collision Centers? We have 11 reasons for you:
- Free estimates
- Factory-trained ASE and I-CAR technicians.
- In-house computer paint mixing for color match
- Spray bake heated down draft paint booths
- Direct repair program
- 24-hour towing
- Insurance claims welcomed
- Laser-guided frame measuring system.
- Rental vehicles available
- Limited Lifetime Warranty
- more than 40 years of service in West Michigan!
Our body shop locations:
Preferred Collision Center of Grand Haven

810 Robbins Road, Grand Haven MI 49417 tel. 877-610-1958
Preferred Collision Center of Muskegon
3146 Henry St, Muskegon, MI 49441 tel. 877-812-0961